Community Meetings:
Fourth Tuesday of the Month:
(Except November & December)
2013 Dates
Jan 22 | Feb 26
Mar 26 | Apr 23
May 28 | Jun 25
Jul 23 | Aug 27
Sep 24 | Oct 22
Dec 3
2013 Location

Calvary Assembly of God
908 Johnson St.
Midland, TX
7:00 pm - Community Gathering
6:15 pm - Babe Chick Meeting
---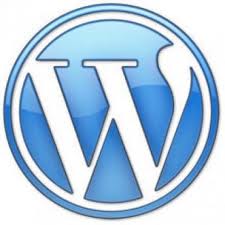 Hi-Sky Emmaus Blog
Women's Walk #208
March 21-24, 2013
Circle 6 Ranch, Stanton, TX
---
Lay Director: Dani Pool
Spiritual Director: Macky Pitts
Agape Drop-off Locations:
Dana Mizzles
(432) 352-8016
LeeBell Ulvestad
411 Cherrywood Dr
Midland, TX
Wilshire Park Baptist Church
Call First (432)694-7787
801 S Bentwood
Midland
Kathy Pickerel
690 SE 2001
Andrews, TX
Call for Directions
(432) 631-2173
FOOD AGAPE

Charlotte Bosecker
2103 Woodlawn Dr
or
2701 North A. St
(MARC, Inc. Office)

Rhett and Bailey Lively
Agape Gift Dropoff
2302 Storey Avenue
---
Forget which agape you signed up for?
Download a PDF copy of the sign-up sheet here!
---
Team

Amy Adams
Natalie Adams
Pat Awbrey
Erra Bachman
Debbie Baxter
Cheryl Becker-Ramirez
Danny Bisbee
Linda Bisbee
Charlotte Bosecker
Stacie Campbell
Amy Ciaccio
Debby Coco
Tish Deffenbaugh
Kristi Eisenberg
Mary Harris
Carrie Holmes
Margaret Holmes
Sharon Horseman
April Horton
Michele James
Donna Joiner
Bailey Lively
Rhonda Mariott
Maureen Dunn-Martin
Dana Mizzles
Christi Peterson
Kathy Pickerel
Macky Pitts
Patches Pitts
Dani Pool
April Rickman
Regina Sanders
Brenda Smith
Meaghan Villa

Pilgrims

Shana Glasgow
Kyla Stearns
Iracema Carrasco
Kami Boyce
Kristi Cook
Astrid Farley
Cindy Jones
Allana Lange
Andrea Spradley
Lynn Kaiser
Charla Stuart
Kristi Law
Brooke Phillips
Kimberly Howell
Zane Gonzales
Sara Mizzles
Stephanie Thomas
Lexi Vannatta
Sharon Stuteville
Celeste Skidmor
Willie English
Crystal Thompson
Amber Hicks
Doris Keets
Chelsee Hummel
Sonya Heckler
Lindsay Wolfe
Barbara Duet
Kenda Heckler
Amber Cline
Bo Steen
Tina Gillihan
Kathy Crockett
Waiting List
Moved to future walks!
Jacee Harvey
Jetahn Lichenstein