Prayer Needs
---
Community Meetings:
Fourth Tuesday of the Month:
(Except November & December)
2012 Dates
Oct 23 | Dec 4
Location:
First Presbyterian Church, Lynn Hall
800 W Texas, Midland, TX
7:00 pm - Community Gathering
6:15 pm - Babe Chick Meeting (Rm 140)

---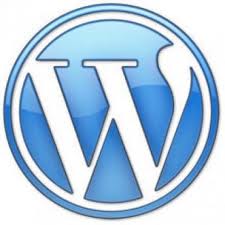 Hi-Sky Emmaus Blog
Women's Walk #206
November 1-4, 2012
Circle 6 Ranch, Stanton, TX
I pray with the Apostle Paul that out of God's glorious riches he my strengthen you with power through his Spirit in your inner being, so that Christ may dwell in your hearts through faith. And I pray that you, being rooted and established in love, may have power, together with all the saints, to grasp how wide and long and high and deep is the love of Christ, and to know this love that surpasses knowledge -that you may be filled to the measure of all the fullness of God.
Ephesians 3:16-19
---
Lay Director: Peg Geer
Spiritual Director: Sandra Fussell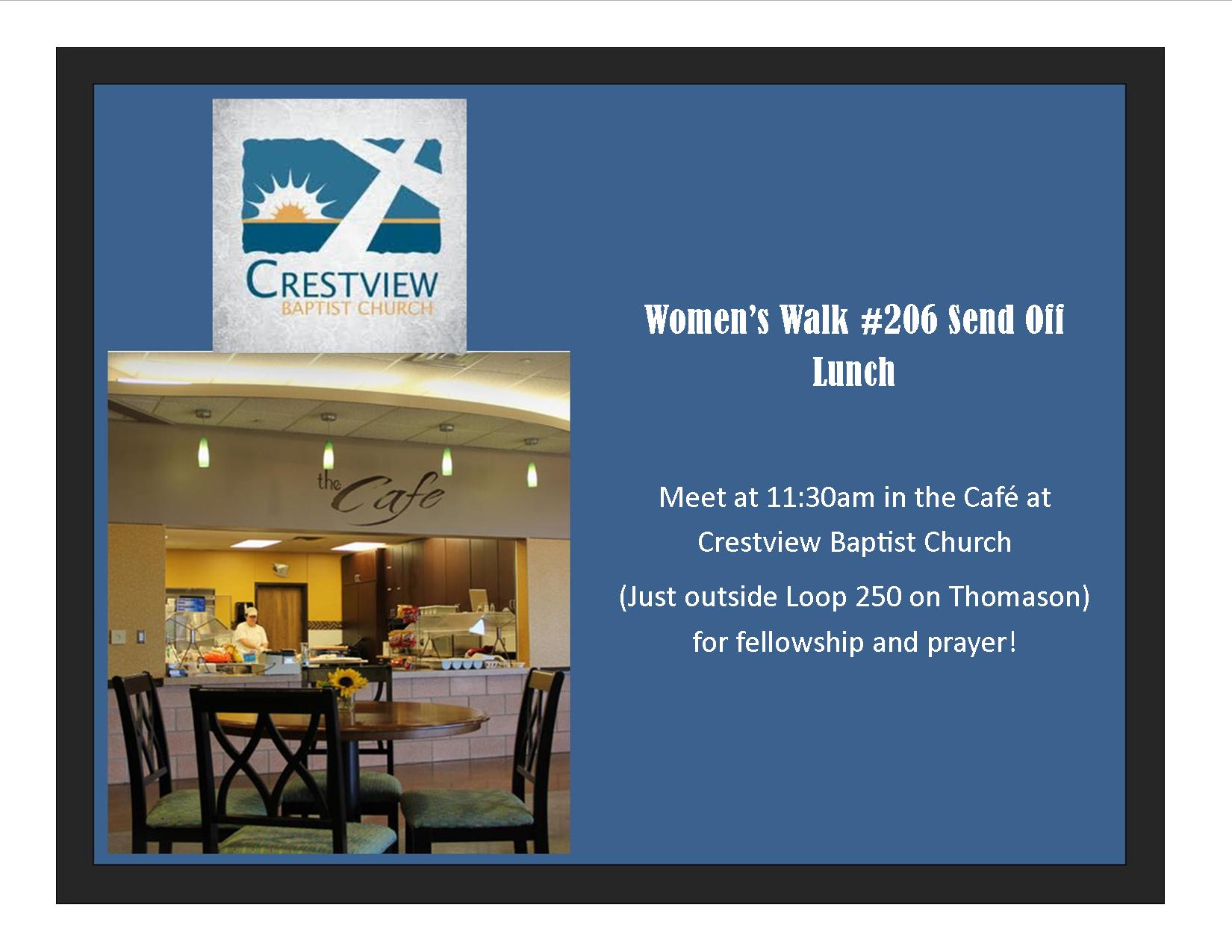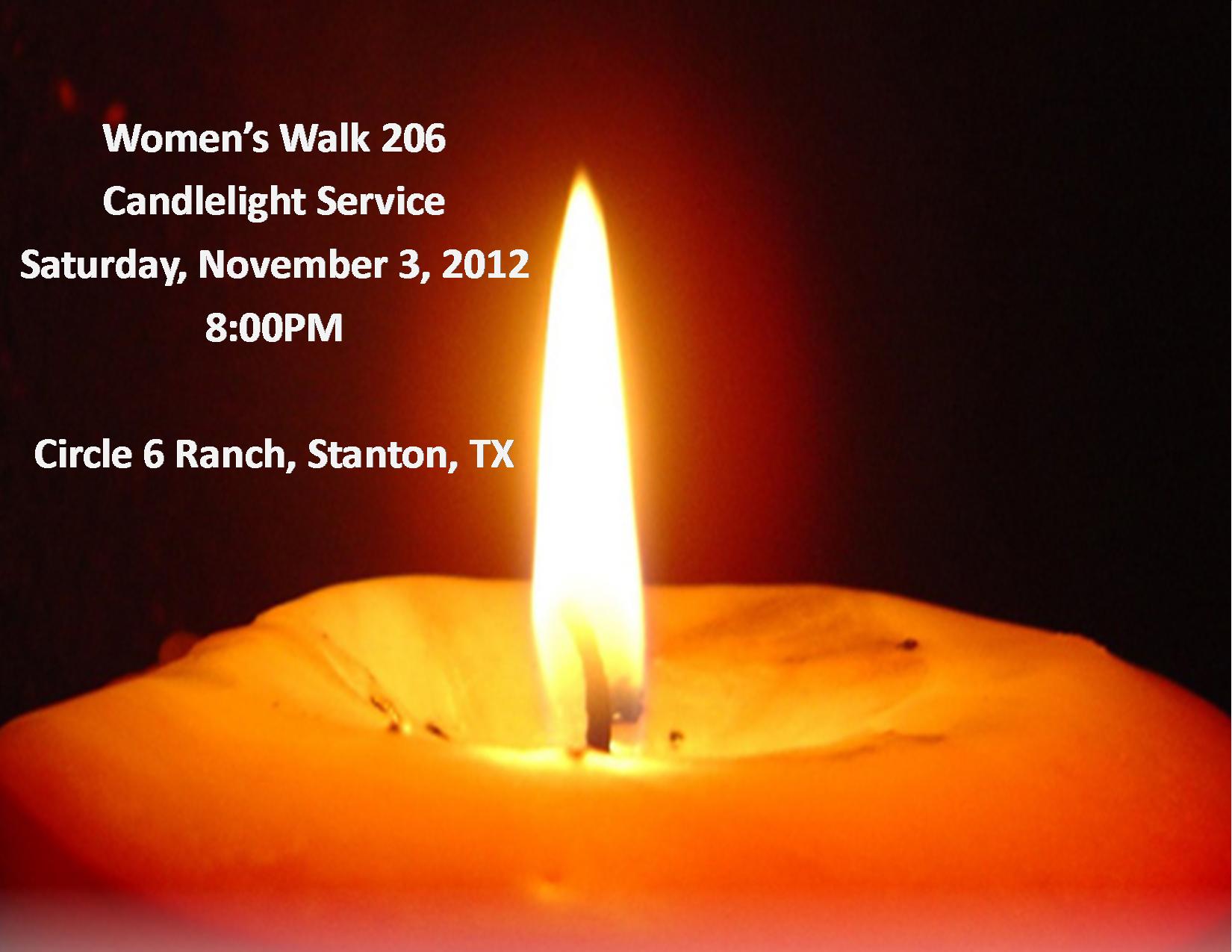 Agape Drop-off Locations:
---
Forget which agape you signed up for?
Download a PDF copy of the sign-up sheet here!
The Prayer Vigil has been filled by our wonderful and faithful Community. But we are still taking names to add to the list. If you would like to signup for the prayer vigil, email your name, and what day/time you would like to signup for to Rhett Lively. Thank you!
---
Team

Kaci Awbrey
Debbie Baxter
Tammy Bennett
Danny Bisbee
Charlotte Bosecker
Kay Brockman
Stacie Campbell
Amy Ciaccio
Kristi Eisenberg
Lisa Etheredge
Sandra Fussell
Linda Ireland
Peg Geer
Karen Harris
Jae Deen Horn
Belinda Kays
Janet Kendall
Lori Liles
Martha Manulik
Macky Pitts
Dani Pool
Sherry Richardson
Laura Smith
Deb Solari
Ashley Tercero
Debbie Thigpen
Lydia Toon
Barbara Willis
Heather Howland
Terri Anderson
Stephanie Johnson
Jessica Clark
Angie Potter
Rhonda Marriott

Pilgrims

Shana Glasgow
Carol Hicks
Erika Lucas
Brittney Perryman
Neva Fawks
Courtney Weaver
Lori Anne Lawson
Mystie Hayes
Janet McDaniel
Patches Pitts
Robin Matschek
Beverly Allison
Kimberly Waters
Chriss Parker
Carol Adler

Iracema Carrasco
Amy Attaway
Michelle Chappell
Haley Manulik

Kami Boyce
Mary Susik
Cindy Stiles
Shea Vandergrift
Connie Chambliss
Yvonne Mayfield
Monica Saucedo
Mary Mendoza
Martha Benedict
Keisha Smith
Tammie Kimble
Toni Robertson
Kelli Harris
Ashley Wineinger
Barbara Mizzles
Venita Vincent
Vicki Setzler
Janet Rhoads
Elayne Hanson
Jennifer Cross

Bree Castle
Genia Gillaspy

Anita Cundiff
Kristi Cook