Prayer Needs
---
Community Meetings:
Fourth Tuesday of the Month:
(Except November & December)
2012 Dates
Sep 25
Oct 23 | Dec 4
Location:
First Presbyterian Church, Lynn Hall
800 W Texas, Midland, TX
7:00 pm - Community Gathering
6:15 pm - Babe Chick Meeting (Rm 140)

---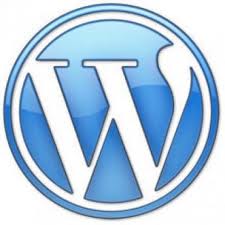 Hi-Sky Emmaus Blog
Men's Walk #205
September 20-23, 2012
Circle 6 Ranch, Stanton, TX
Then he called the crowd to him along with his disciples and said:"Whoever wants to be my disciple must deny themselves and take up their cross and follow me." Mark 8:34 (NIV)
Lay Director: Patrick Mayers
Spiritual Director: Dean Cook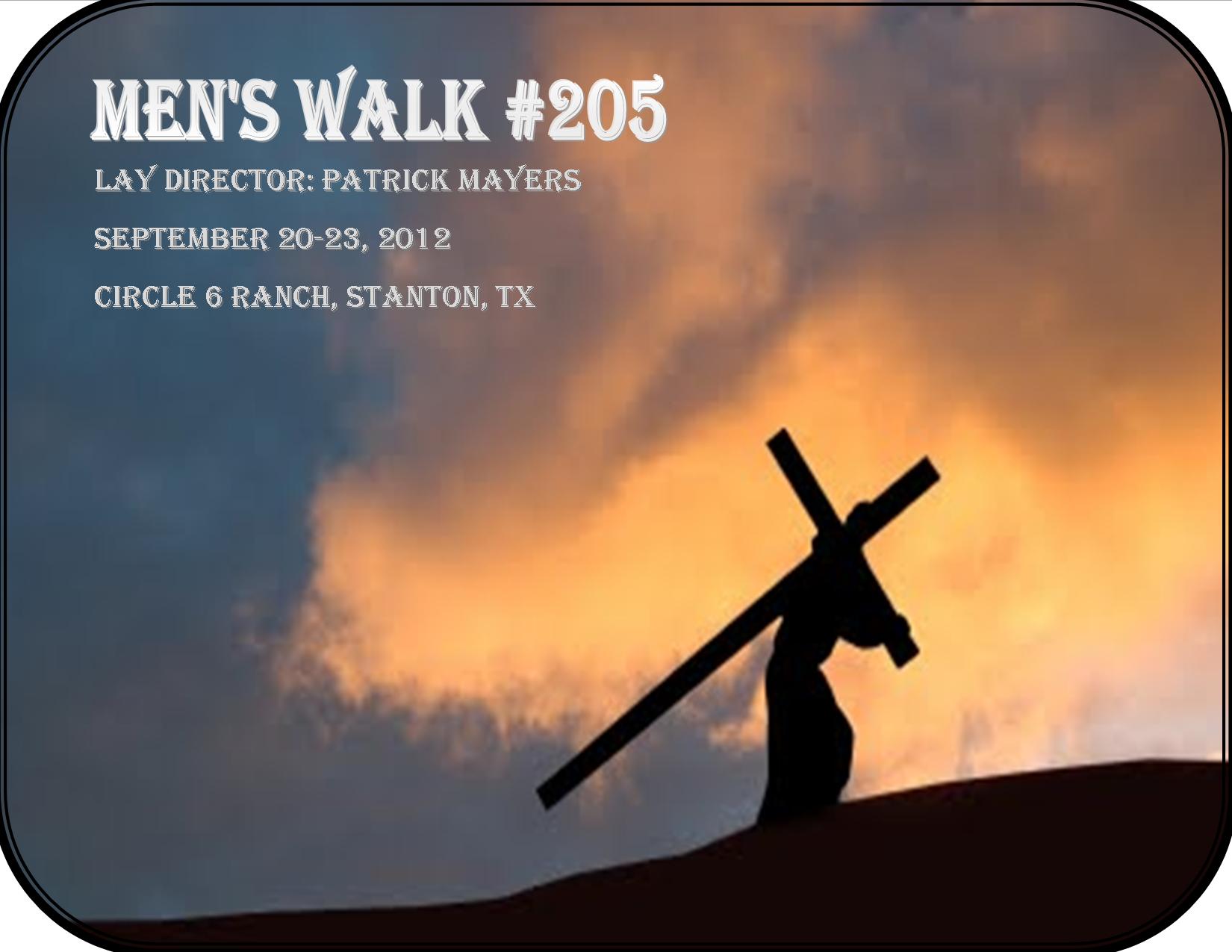 Agape Drop-off Contacts and Locations:
Team Sendoff Lunch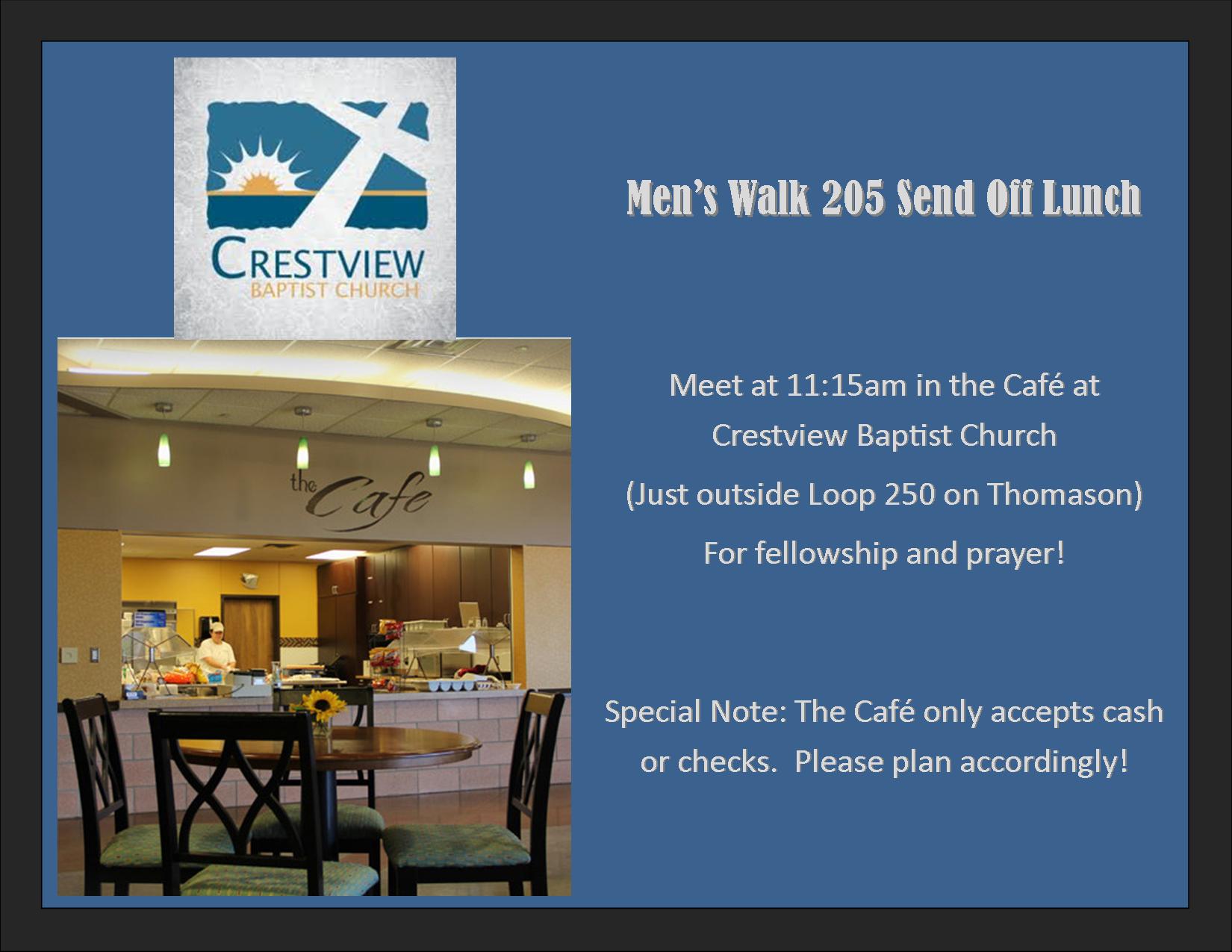 ---
Forget which agape you signed up for?
Download a PDF copy of the sign-up sheet here!

If there is an agape need you would like to sign up for, please email Rhett Lively at communicaitons@hiskyemmaus.com and he will pass this information along to the team.
---
Team
Team Calendar
Chili Cole
Scott Aycock
Dan Nicholas
Beto Diaz
Leland Hart
Jason Hicks
Russ Lloyd
Gregg Ulvestad
Roy Sanders
Patrick Mayers
Mike McNeely
Dean Cook
Carl Raymond
J. C. Cornett
Roger Traxel
Donald Armstrong
R. Ashley Coco
Casey Hayes
Chris Pepper
Armando Sanchez
Steve Mizzles
Mike "Big Kahuna" Nelson
Terry Clutter
Chuck Conger
Kenny Harper
Steve Chilcoat
Paul Andrews
Steve Mohr
Seth Streun
Gery Adair
Pilgrims
Note: Pilgrims for this walk are listed in order in which they were received.
Paul Urias
Wayne Liles
Tony Salazar
Dusty McCollum
Scott Davis
Sam Lichenstein
Scott Benedict
Robbie Walker
Ron Mitchell
Johnny Bragg
Thurman Johnson
Eddie Hall
John Yusko

Danny Hyatt
Harold Potter
Michael Baker
Ron Finnell
Chris Johnson
Buck Porter
John Gould
Dan Keets
Anthony Waters
Pat Kuebler
Buck Vincent
Roman Velarde
Robert Strickland
Billy Andrews
Dwight Bables
Jay Panuska
Ronald Goodman
Ronnie Smith
Mike Partusch
Wes Adkins
Charles Biffle
Eric Santiago
Art Garcia

Shane Cook
Joe Fly